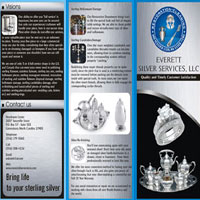 Brochure designing is one of the most useful direct marketing technique for publicizing your products and services. Your brochure must contains something that can really attract your customers, clients and anyone who read it because there are many people in market who can be your potential customers. So you need to impress others by your brochure. Now the question is how you can design your brochure in such a way that can really impress everyone. There are some tips that can really make your brochures attractive.
Mark Down All Your Priorities:
This is the first key to design a great brochure. You need to mark down all your important areas which you want to nail by your brochure like your target audience, their demographics, likes and dislikes, there geographical location and lastly what your products are all about, how it can help to make their life better.
Show Your Creativity:
After marking all your important areas now is time to design what you have in your mind. Before jump to the designing tools, you need to sketch your whole idea on a simple paper with pencil and on every page try to make it better. After selection of your design now there is a grinding stage where you need to put all your efforts on designing tools. Whatever tools you are using, make sure you have at least 2 years of experience on it. So that you can design what you imagine without having any second thoughts because in field of designing your experience and expertise speaks. So I suggest you need to go for a professional designing company to design your brochure.
Chose The Best Words:
You need to choose the best words for explain your whole idea and your products details because it your brochure who speaks for you in your absence. Some school of thoughts said words are more important than your action so you need to chose the perfect words.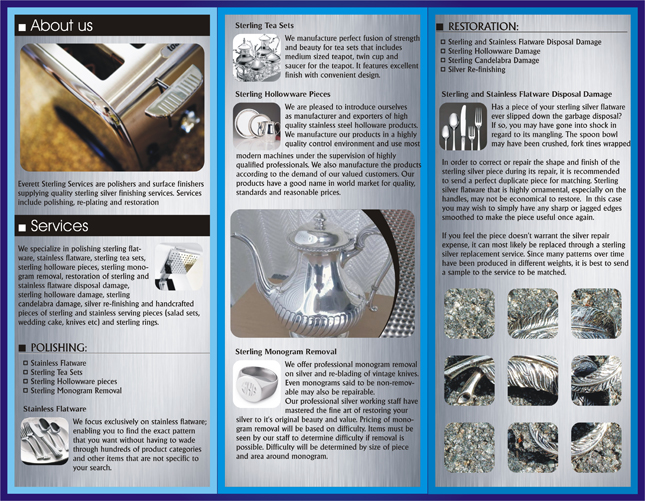 People Love Uniqueness:
It is a power of internet that increases the competition in almost every field of life because customers are more aware about goods and services available in the market. So you need to be very creative, innovative and unique so that everyone who see you brochure add, must see that this is something different and better which they never use before.
Use The Best Printing Material:
Your printing material quality is as much important as your design. If you select a Custom Brochure Design Services but pick a wrong printing material then it will cause a negative impact in your customers' minds. So always go for best printing materials along with best designs to cash the purpose of brochure designing.