An addition in email marketing list is like an opportunity for sales. Newsletter subscribers give you direct access to their inbox. You are free to send them latest offers and deals. This ultimately results in new leads, more sales, and an improved customer relationship.
If you are an email marketer, you need to adopt a strategy to stay top of mind with subscribers with zero percent unsubscribe rate. If you are using any 3rd party email marketing app, they will surely tell you the stats of unsubscribe, but they don't tell why people have unsubscribed.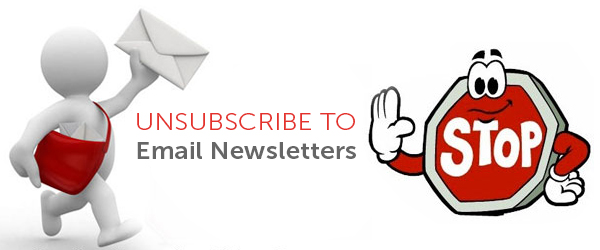 In this blog post, I'll tell you the top 4 reasons behind high email unsubscription, keep them in mind to improve your email marketing strategy and a build long lasting bond with clients.
Reason # 1: Flooding Inboxes
According to a survey by GetData, the number one reason of the high unsubscription rate was receiving too many emails. This survey reported that "44 percent consumers said they get the right amount of marketing emails while 53 percent of consumers reported getting too many emails from retailers".
Do some research to determine what the required frequency of sending emails is? Flooding consumer's inbox will result in unsubscription.
Reason # 2: Sending Irrelevant Emails
Always send emails to a relevant and targeted audience. If you are sending email to irrelevant people, it will generate you no leads and unsubscription rate will be higher. Make sure to send valuable content in emails that your target audience wants to read.
Another smart approach will be to split your email list in niche-specific groups. In this way, you'll be able to send a more targeted newsletter to relevant consumers.
Reason # 3: The Email Looks Like Spam
Your email subject line should be only relevant text, don't write false promises or excessive amount of exclamation marks. Such emails are filtered out as spam.
Reason # 4: Too Much or Too Little Content
Writing too long or too short emails message is also a main reason of email unsubscription. Try to write content that inspires, educates, and informs. Consumers love to read emails that are concise, clear, and easy to understand. Spend time on analyzing stats of previous newsletter campaigns and find out the topics that your audience loves to read. It will help you out to improve email marketing campaigns.