Majority of business owners and sale executives are trying to find out new customers and for this purpose they are using free and paid methods of marketing and advertising. Question is that "If your existing customers are not satisfied than why you are looking for new customers?" therefore it is more important to make your existing customers happy and satisfied because customers' satisfaction will convert your customers into retaining customers. Here we are going to share 10 important points which can help you to make your customers happy.
How Can I Help You?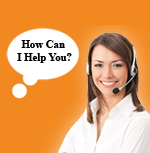 First of all you need to listen about the requirements and needs of customers and for this purpose you need to ask your customers "how can I help you?" when you will ask in that way definitely your customer will tell you in details what he/she is looking for. You should leave an impression of "Trust" on your customers' minds that you are helping not selling. You should try to get all the details what exactly a customer is looking for.
We Don't Know but, We Can Find Out:
Be realistic, you should not show hesitations to say that "we don't know but we can find out" especially when you don't know about technical aspect of a project. That thing will help you to leave a positive impression on customers' mind that you are not liar and you people are dealing in right way. Usually sale executives don't like to say that their team doesn't know about a particular thing because they think that in this way they can lose a customer. Every sale executive should keep in mind that only catch those projects which your people can do.
Respect Your Customers:
In any business customers is everything therefore customers' respect has great importance. If you will not treat and deal them with honor and respect definitely they are not going to start a business relation with your company. When you give them lots of respect they will always keep you in mind whenever they need anything related to your business and that thing will increase your sale and make your customers happy.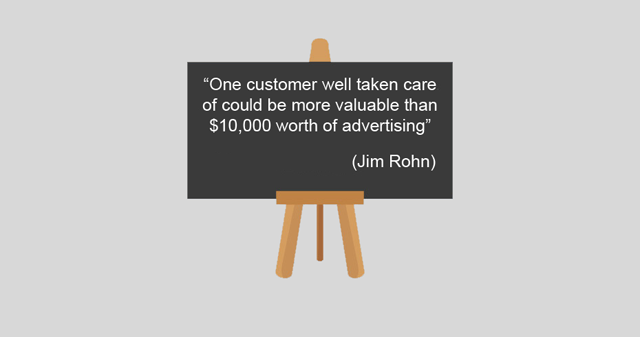 Keep Your Customers Update:
When you sign a project with a customer it is not ending, it is beginning of a business relation and you should be conscious about their feelings and needs and keep your customers update what you are doing on their projects. Let suppose if you are working on daily basis but you are not updating your customers about the progress, what they feel? Definitely they feel that you are not working. Therefore it is necessary to tell them about the progress on their projects.
We Will Follow Your Instructions:
You should ensure your customers that you will follow his/her instructions because you are hired to deliver according to customers' needs therefore you should not neglect the customers' instructions even if these instruction seem inappropriate to you, because you don't know about customer's mind. That point will help you stay away from refunds because you are delivering according to desire.
No Problem We Are Here:
If your customer is in any problem related to your services or business you need to assure him that you are here to solve his problems because we care your business and we understand your feelings when your business in trouble. That move will help you a lot to leave a positive impression on your customers' minds and definitely they will always appreciate your professionalism.
Alert Customers to Large Scale Changes:
If your business is related to website designing & developing or hosting services then you should keep eagle eye on your clients' websites and when you get any alert or update about their website you should inform them immediately. In this way you can tell them that we always take-care your business and we will not let you down because we are here to help you in all aspects related to our business.
Response Them Quickly:
When customers contact a business they expect quick response and your response tell them about your professionalism and about your customer service. According to a recent study, 47 percent of customers expect a response within 24 hours of initial contact. Therefore your customers services should reply every email and every phone call right away because that thing will tell your customers about your professionalism and is will show that you care about their queries.
We Will Deliver on Time:
Promises are very important in our lives especially in business. Customers want what they want and they want it fast. Therefore you should be conscious about your timelines and deadlines. When customers are forced to wait, they feel disrespected in business relationship. They require your undivided attention and concentration on their projects because they pay for it. Delivery on time will help you to make your customers happy and next time they will directly come on your website on contact you for further projects.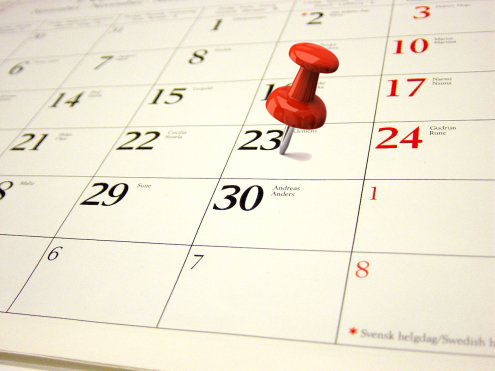 Quality Assurance:
Quality Assurance is the most important point department and it has vital role in your business. If you are delivering without quality assurance you are going to bury your business. Your QA team should double check before delivering because it is better to deliver nothing rather than delivering low quality work. When you will make it habit you never face embarrassment in front of your customers.
At Kool Design Maker, we keep in mind these points when we deal our valuable customers because we believe that customers are everything in our business therefore we respect them and deliver them perfect on time. It is really honor for us that we have more than 10,000 satisfied customers which are our assets.