We all know the importance of banner advertisement and its effectiveness in online business. Banner advertisement is very helpful to increase the website or blog's traffic; it is also helpful generating sales in low investment. Banner advertisement has 3 different types which are static banner, flash banner and animated banners, different people use different types of banners ads but the purpose is same. Here we are going to explain about these different types of banners.
Static Banners: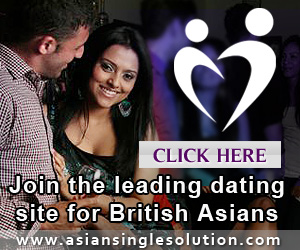 Static banner contains simple graphics and text and delivered in a one single frame we call it as simple banner or still banner. Lots of website and business owners like static banner due to their simplicity. In these kinds of banners designs have to be very careful while designing because they don't have too much to express rather than graphics and text. Therefore an appealing sentence and attractive graphics or image can make a static banner eye-catchy. When we talk about static banners everyone thinks that he/she can make an attractive web banner but it is not as simple as they people think. Only professional and experienced designers can make attractive, meaningful and appealing banner ad which can help to get traffic and business leads.
Benefits of Static Banners:
Static banners are cost effective
These banners don't scream
Static banners are simple, attractive and appealing
It is ideal and traditional type of banner advertisement
Their CTR rate is higher than other kinds of banners

Flash Banners:
Flash is a vector based program which accounts for its ability to run more smoothly than other kinds of banners. Flash banners have ability to speak and get attention of viewers in this type of banners, designers use flash technology to make their banner attractive and charming. Nowadays flash banners are in fashion due to their attraction. Flash banner flows smoothly like a movie and can also include sound easily. Their extension file is .SWF we can use special effects, sounds and characters in it which make these banners more appealing than static banners. Flash banners have lots of disadvantages like we have to install plug-ins to see flash banners and these are not mobile friendly until unless you make it for mobiles or other smart devices. However it has lots of other benefits as well.
Benefits of Flash Banners:
Flash banner receives high CTR
Their special effects make flash banner attractive
Sound gets lots of attention
Flash banner urge viewers to engage
Very helpful to explain anything with flash
Animated GIF Banners:
GIF animation banners are created in a GIF file format, animated banner is one of the most powerful and bewitching graphic design units. In this type of banner designers use multiple frames and rotate them according to their needs. You have opportunity to describe any complicated product in animated banner because you can use lots of frames which will explain everything which you want. When we talk about a perfect banner advertisement campaign we can't neglect the importance of animated GIF banners because their animation always get attention and it brings lot of traffic and business for marketers. Viewers don't need to install any plug-in in their browser to see animated banners, these are mobile friendly as well as smart devices friendly. Only professional and experience animation experts can create appealing GIF banners therefore you need to hire professional banner ads makers at Kool Design Maker to get amazing and stunning GIF banners, animated banners have lots of benefits.

Benefits of Animated GIF Banners:
We can use multiple frames which are helpful for large campaign
GIF format is supported for all devices
Animated banners have more ability to increase CTR
These are helpful to describe about complicated products & services
Don't need any plug-in to install to see animation
At Kool Design Maker, we have more than 10 years of experience in all kinds of banner ads making. Our talented and experienced designers are very aware about the importance of a banner for your business therefore they always care about it and deliver amazing and attractive stuff which can grad viewers' attention easily. So if you are looking for professional banner designers www.kooldesignmaker.com should be your first priority because we are creative enough to deliver unique stuff in affordable rates.