You need a book cover? And you are looking for a best eBook cover designer? Stop searching now because Kool Design Maker is here is provide your best eBook cover design with creative and unique touch. A well designed book cover can say thousands of words and it can express the whole story of your book, now the question is that how to make an eBook cover perfect?
Think Out of The Box:
There are hundreds of graphics designing companies and freelancers who claim that they can create a best book cover design but only few can create perfect, unique and creative eBook cover design. There is huge different between design making and creative design making. Creativity comes when you think out of the box and you have unique ideas which match the content of your book (you are going to design).
Don't Make It Rushy:
Professional and experienced designers know that only those designs get approval from clients which are not rushy because too many things on an eBook cover design can ruin its appearance. So always try to put just necessary stuff on the design. So always keep in mind that a perfect design deserves more effort and uniqueness.
Use Less but Powerful Content (Call to Action):
When we talk about a book it is all about content but when we talk about book cover design you don't have much space for long and absurd content. Therefore a perfect and powerful call to action is the main thing in book cover's content. Book title is necessary thing no one can neglect it but don't put too much content after book's title. Choose the best and comprehensive words who can explain the whole book's story.
Simplicity is The Best:
Simplicity is the ultimate beauty, therefore every professional and experienced designer make his/her designs simple but creative enough to grab viewers' attention. When we talk about simple design it doesn't mean that it will be design-less, it means not too much stuff on eBook cover because simplicity is the best.
Don't Forget to Test It:
When you are done with design, you need to test your design in different ways, flat, 3D and other shapes. First of all you need to place this design on a website where you know your client is going to place it. Ask your colleagues or friend how it looks? It is kind of quality assurance before delivering stuff to clients.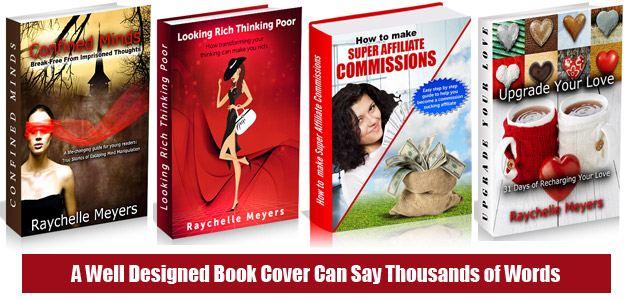 Now if you need a best, perfect, creative and amazing eBook cover design in affordable rates with free changes option, you need to contact www.KoolDesignMaker.com because best designers can deliver you best stuff.