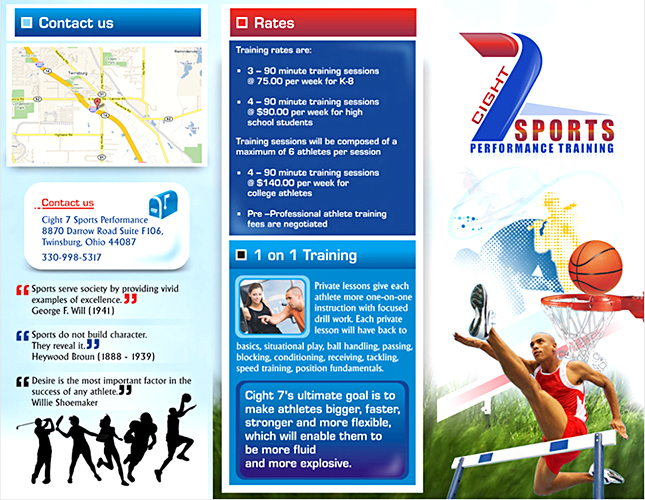 Brochures are not just a piece of colorful paper which is filled with interesting images and different themes; it's a proper marketing tool which contains information of your product in detail. You can never put large amount of detail about your product on billboards. Its only brochures who gave us privilege to share important facts and qualities of your products directly with your customers. Having all these benefits in mind we have to be very particular about designing such brochures which can grab more attention of your audience and persuade them to buy your product. In this article we share some important steps that one should have to follow whilst designing their brochures.
Brain Storming:
In this phase there are some questions that should be answered before designing a best brochure:
• What product we have to advertise?
• Who is our target audience?
• Is this product related to any specific ethnic group, race or demographics?
• What kind of information must be included in the brochure?
• How many fold our brochure have?
• Which color should we use?
• What kind of specific theme should be followed?
• What are the best ways to demonstrate our organizational image or personality?
After answering all these questions you are free to go to move on next step which is
Also Visit  [..Brochure Design company..]
Designing Phase:
In this phase, you have to see all the designing considerations related to selections of
• Colors
• Images
• Font size and spacing
• Themes
The other important consideration is what type of brochure suits your product best? It should be bi fold or tri fold or it may have some unique look? It all depends upon nature of your product e.g. if you are going to introduce a new product then it's more suitable that you pick some kind of new type so that it can grab more attention and look catchier.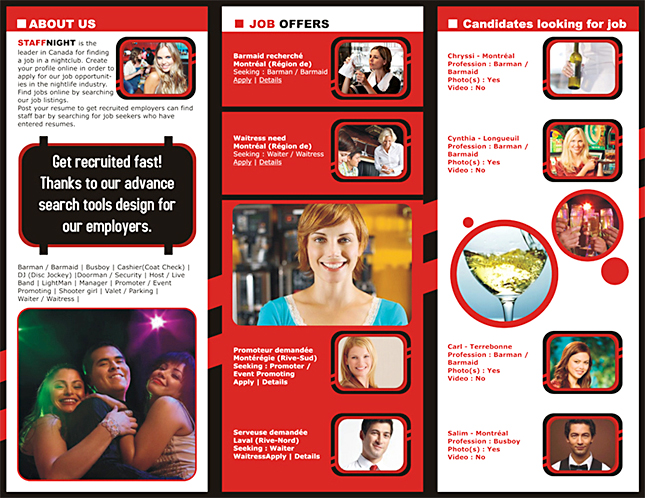 Information Selection and Categorization:
This is the most crucial part of any brochure because it's directly related to your product and can leave a strong impact on your customers if your given information is engaging and interesting. First of all you have to select
• What are the important futures of your product which only your product has?
• Try to find a point of differentiation and mention it in main body of your brochure.
• Collect some facts and figures about your product and must mention it.
• Do not get absurd just focus on your product
• Give your organization information in such ways that leave a strong impact in minds of your target audience.
• Categorize all the information and decide what information should be placed on first page and so on.
Choose Best Of The Best:
This is the final step in which you have to pick the best designing company to design your brochure. At this stage you have to finalize all the details which you have to discuss with your selected designing company. You have to tell them all your requirements regarding your brochure; negotiate with them regarding price, time and material you want to use in your brochure. And at the end pick the best designer from the team of designer they have.
If you follow all these steps while designing your brochure then I am sure that your brochure looks far beyond attractive, get more attention in public and can definitely increase your sales.