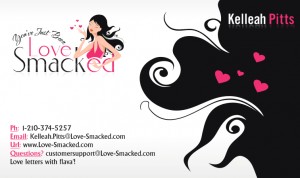 Business cards are an essential element of success for any organization, thus people invest a lot of money in order to get them prepared for distribution. There are some key factors behind an impressive business card and if anyone of them is not properly taken care of, things can go terribly wrong. Therefore, one has to plan every step properly before finalizing the printing of business cards.
Nowadays, people don't buy conventional ideas, thus the companies are forced to experiment more, especially when it comes to the promotional strategies. When you look at business cards, there has been a lot of innovation and printing companies have come up with some unique ideas, such as embossing of business cards, in order to help others make their businesses successful.
However, there is one element that remains absolutely vital while preparing a business card and that is the logo. It can be easily said that a logo is the life of a business card. You have to give special attention to this factor otherwise your business might not start positively and will need a miracle to survive in the longer run.
There are different types of logos, which can be used by companies to make their business cards look executive. The three basic kinds of logos are text, symbolic and combination logos. Judging by the name, you can tell that the first two types are formed using text and symbols respectively whereas the latter of the three is developed through a combination of both.
Some people believe that designing logos is not much important, so they either opt for cheap solutions or go for self designing, which can be chaotic for a new business. You should always look to hire professional designers, who can understand the nature of your business properly and then design a logo for your business cards.
However, there are some suggestions that can be given to the designer before he/she starts working on the logo. Since people don't have much time these days, you should not go into complexities. Therefore, suggest your designer to keep the logo simple, so that it can be easily remembered and identified by possible clients in the future.
Moreover, you have to make sure that the logo complements your products or services in the right way. It should be self explanatory, so that the customers can easily understand what your business is all about. Sometimes it can be a good idea to leave the customers curious, but that formula does not work in every case, so you have to assess the nature of your business before taking any steps.
Let's have a look at what impact can be made through dynamic logos on your business cards and eventually on the organization itself.
Positive Impression:
When you talk about logos, the first look says it all. If your logo is impressive enough, it will definitely force the customers to look at the business card and read the details mentioned about your products or services. A well designed logo will leave a positive impression on everyone, thus it will help your business enter the market successfully.
Professionalism:
Since people are overly conscious about the security of their money while doing business with others, it is highly important to create a professional image of your brand. This is where a logo plays a vital role for you and the organization. Imagine a couple of garment stores open in your area, one of which gets represented by a logo whereas the other is not. What would you do in that case? A logical person will definitely prefer doing business with the company having a brand name and a dynamic logo.
Boosting your Brand:
If you are able to create a positive and professional image in the minds of the customers, it means that you have managed to give a boost to your brand. People who buy from you will naturally promote your business, thus others will be attracted towards your brand. Therefore, you have to make a proper chain, which starts from a logo on your business cards, and develops into a strong brand all over the world.
Generate More Sales:
The sole purpose of a businessman is to create a good strategy in order to increase the volume of sales. This cannot be achieved without proper planning, as you have to use all of the available tools to get recognition among general public. Like all of the above factors, the generation of sales is also linked to a masterly designed logo, as it leads to attracting more customers to your business.
Logos Help in Depicting Business Objective:
Whenever you enter the competitive market, you have to reach out the targeted customers in order to let them know what your business is all about. Some confused businessmen keep on wandering what will help them in depicting their objective to the general public. The answer to that question lies in the logo design of your embossed business card. If that is made in an appropriate manner, you will definitely not end up being an alien like so many other new entrants.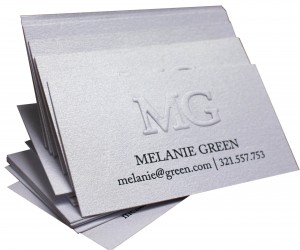 A Guarantee of Quality:
Why do people prefer buying from Nike, KFC, McDonalds, SONY, Microsoft and so many other popular brands? The answer to this question is very simple that these brands are a guarantee of quality. And what has taken them to this level – their logo. Imagine if there was no logo for Nike products. Would it have been the same as it is today? No, because it is the check logo that has carried this brand all this way and is continuing to grow stronger with the passage of time.
Distinguish your Business From Others:
If you are doing the same what others have been doing over the past many years, what will help you create a name for yourself? Obviously quality will be one thing, but the design of your logo will be the factor that makes your business stand out. If you are able to achieve that, no one will be able to prevent you from growing into a global giant.
Looking at all of the above factors, it can easily be said that logos play an important part in making your business card special and different from others. Moreover, they allow the companies to take a positive first step into the competitive world and then continue moving ahead at a steady speed until being spread out across the globe.