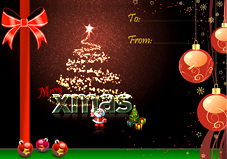 It's time to make this winter warm with sharing your feeling by sending Christmas cards. By sending beautiful & colorful Christmas cards to your family, loved ones and friends you can make them happy. Card is not just a piece of paper it's a bundle of feeling and a complete package of happiness and greetings. It contains your love and care towards the recipient.
For designing great Christmas cards every designer needs inspirations and what is more inspiring then nature. If you want to design something really unique and trendy consult with nature and your own surroundings because sometimes you can invent things by just seeing falling apples. It's not necessary that you must add Santa, green and red balloons to your Christmas cards. You can add your own pictures with family and friends to make it more appealing and more memorable. So designing a Christmas card is fun but yet it requires lots of experience and creative juice. So I prefer that you hire a professional designing company for designing your greeting cards because of so many benefits they gave us along with beautiful cards.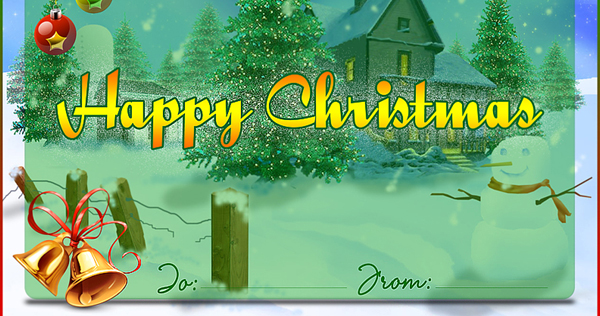 What are the potential benefits that you can get by hiring a professional designing company?
• Professional designers know about latest trends and fashion so they can design your card in much more better way than you.
• Experience designers are more innovative and creative so they can come up with some new ideas that can really impress your family and friends.
• Designers are good in choosing better colors, themes, fonts, phrases that really suits your occasions and cards.
• They always bring some creative designs as they like to do experiments in creative designing.
KoolDesignMaker.com is the best designing company of USA. We value our customers and we deliver the best Christmas cards that can really express their feeling for their family and friends. We deliver high quality cards on really affordable prices. For 100% satisfaction of our customers we are offering special services like unlimited changes and 24/7 availability of our sales executives for handling our customer's queries and questions. If you want to get your own custom designed Christmas card just contact us now and greet your friends' family and loved one with great respect and prestige.