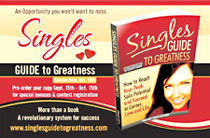 What is most commendable and least expensive way to advertise your business? Off course custom stickers provides you the best least expensive way to advertise your business professionally although effectively. No matter you are hotel owner or a business professional, or a simple party guy, you can use your own custom stickers to brand your business, your profession or yourself. You can use custom stickers as marketing and promotional tool for your business because it has lots of benefits as:
•    Custom stickers enhance your sales volume because they provide an instant boost to your marketing promotion.
•    They work as a tag they are not just stickers. Catchy attractive and colorful stickers got instant attention of your customers; they place them on their books, cars, files and on folders.
•    Custom sticker leaves big impact of your business in the mind of your customers.
•    Increase customer retention rate.
•    It increase sales and your profits margins.
•    Sticker can be used for many purposes so it is a multi-tasking product.
•    Custom stickers  help to improve your brand identity.
•    They help to strengthen your image in the market.
•    They are cost efficient and catchy.
These are some of the benefits of using custom stickers. But while designing a custom sticker one should take care of their colors, images used in it and the message you are providing through your custom sticker. The other thing you should have to take care is sizes of stickers and the target audience who going to use it. At Kool Design Maker our professional designers took care of all these important aspect. They are the best in designing custom stickers as they have years of experience in creating unique designs for custom stickers. We believe in quality and customer satisfaction so we provide a best quality with unlimited revisions. We provide our services to or valuable customers at very affordable and reasonable prices.