We all know for online presence website is necessary & nowadays everyone wants to have a perfect website. Let's discuss few important components of a prefect website.
Domain Name:
First of all we need a perfect domain name; it's the first step to start an online business. How we can select the best name for our website? May be you've read lots of articles and tips available on the web those can help us to choose a perfect domain name; however keep in mind the following tips while choosing a domain name;
Make it easy to type
Keep the domain name as short as possible
Make it easy to remember
Don't use hyphens or numbers
Please Read more about domain name selection here "9 Hot Tips For Choosing The Perfect Domain Name For Your Site"
Hosting Service:
When you done with your domain name then the next thing you need to choose is a perfect and reliable hosting service and space you need for your website. If your website is static and contain few pages you don't need to purchase too much space but if you have huge business and thousands of products then you need good space.
Right CMS Selection:
If you have small business website then you need simple HTML or WordPress and if you are going to start an eCommerce website and you have a huge online business shop then you need PHP, .net or other complicated and reliable sources of CMS (content management system). Here you can read more about the selection of a perfect CMS "how to select the right CMS"
Website Template:
Most important thing in a website is the layout or web template; usually people use copied templates or Static website designs which can hurt their business badly. A business owner should be very conscious about website template design because creative web templates will encourage your viewers and visitors to visit your website again and again. Therefore you should hire a professional web design company for a professional website template.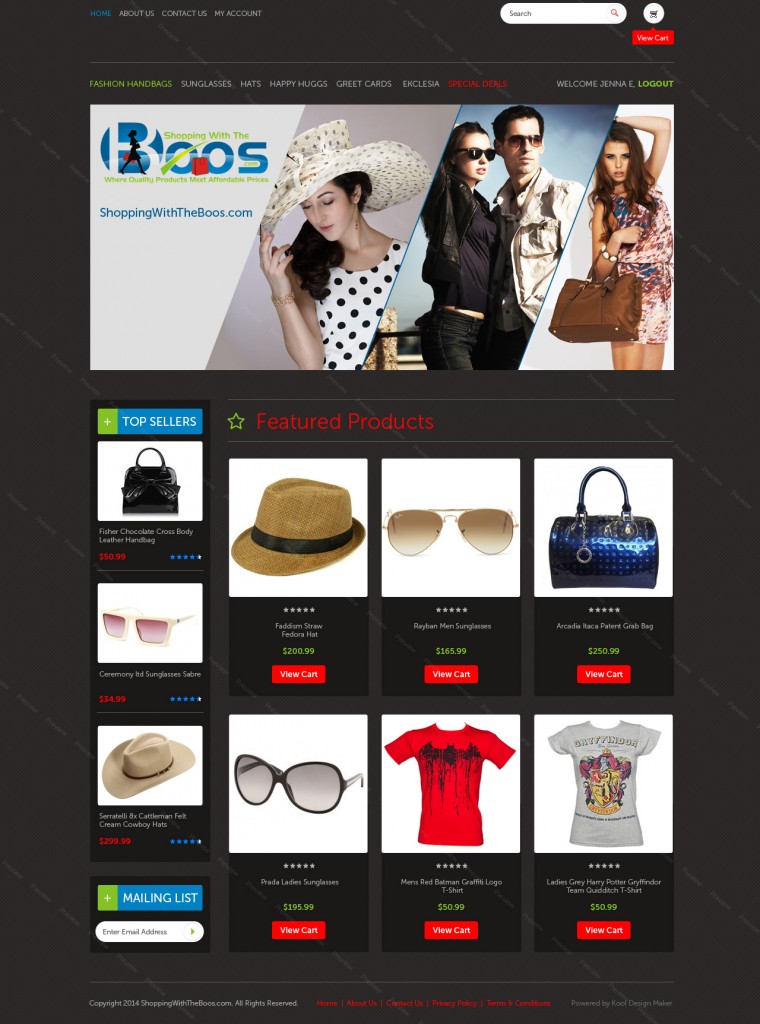 Put Your Logo on Your Website:
Importance of your business logo is very high, think for a moment that you have a website without a logo, how much creepy it will look? The size of your business logo also matters. It will make your website template attractive and make it perfect. So don't forget about your company logo design.
Website Navigation:
Only professional designers know that what is the importance of website navigation, website navigation is like a map of your business shop if that map is easy then visitors feel free to visit different areas and if it is complicated and difficult enough to understand a visitor will never visit your website it will increase your bounce rate. Therefore easy and smooth website navigation is necessary for a perfect website.
Make Your Website Responsive:
We all know that smartphones' usage is increasing rapidly and now more than half of the total searches on Google are coming from smartphones, tablets, tab etc. In this scenario you need to make your website mobile friendly and responsive. You should talk with your web development company in this scenario because now the days without having a responsive website you can't achieve your goals. If you don't have responsive website its mean you are losing lots of business opportunities.
Website Content:
Content is the king, we all know about its importance. Keep in mind that your content should be easy, unique and informative that general reader can understand it easily. It is the one of the important factor in your website ranking in search engines therefore you need to give lots of importance to your website content. There are thousands of articles on the web related to content's importance here we are going to share one authentic and informative article for you "Freshness Factor: 10 Illustrations on How Fresh Content Can Influence Rankings" .
Payment Methods and Links:
If you have an eCommerce website then definitely you are going to trade with online banking system, in this scenario you need to connect your website with different payment methods. Always use simple and easy ways of payment. You can use different banking card's icons on your website; it will help you to show that you are providing easy ways to your customers in payment methods.
Contact Details:
The last thing and the important thing is your contact detail which you should put on your website. You should put physical address with complete information along with contact numbers because it will prove you genuine and will help you to get better searches in local searches. Never miss anything related to contact on your website because it is the only way for your customers to read you.
So if you are looking for a professional web agency which should keep in mind above important points while making your website then feel free to contact Kool Design Maker because we know the importance of your business, time and money. So let's get started & contact us to get a perfect business website or Static website designs.