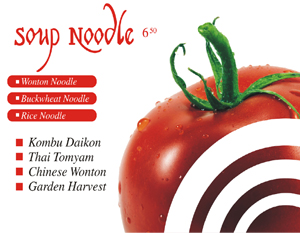 Everyone needs a restaurant's menu which can speak. Menu is as much important in restaurant as your other staff members are because it is not just location and atmosphere which matters in a restaurant. The most important thing is your food, and how you display your food in front of your consumer. So you need to be really careful while choosing the design of your restaurant menu book. There are some important points that you need to consider before designing and publishing of your menu.
•    Menu outlook should be attractive and creative. You need to develop a new design according to the taste and culture of your restaurant.
•    Things which placed in right side of your menu are selling more. So be very care about the selection of foods.
•    Your menu should be visible and readable enough.
•    It is more appetizing if you put pictures of foods in your menu.
•    You can surprise your customer through your menu presentation like by using some innovation and lightening texts.
•    Your menu should be very precise. Don't add your products detail in it. It is quite enough that you mention a product name, its price and picture.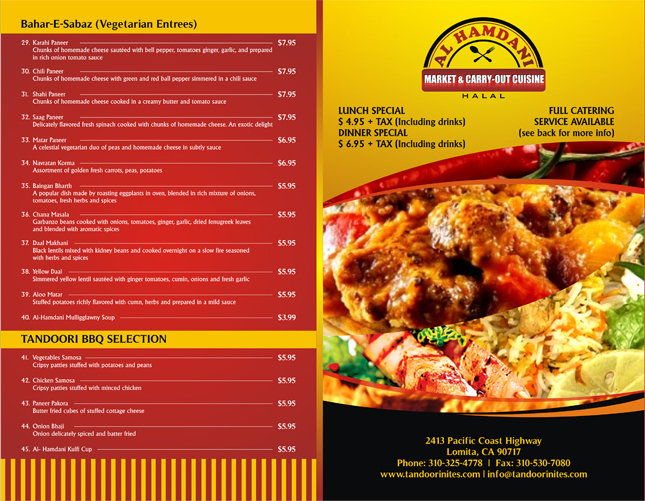 These are some important features that must be considered while choosing your menu design. The other important decision is selecting a professional designing company for designing your menu. Professional companies know all about latest trends and tools regarding designing your menu. They come up with creative, unique and innovative ideas that can really make your menu stands out.
Kool Design Maker is the best designing company working in this market from 10 years. We know what other details matters along with food in your menu. We have years of experience in designing fields and we are able to design your restaurant menu brilliantly on a very economical and affordable rates. We value our customers so we offer unique designs, great quality and low price in a minimum possible time. If you want to get your own custom design menu you can contact our sales executive and know about order details now.