Every business owner wants his website on top in search engine results and for this purpose he invests lots of money and time on different methods, tricks and ways. Some people hire experts for this purpose and other pay money to some professional companies for this job. We know that there are 106 ranking factors when we talk about websites' ranking in search engines. In November we discusses about the importance of local searches in online business, in this article we discussed that why we should Focus on Local Market First in Online Business. For now we are going to talk about local searches and out of these 106 factors we are going to discuss about customers' reviews on different website, especially Google Plus, Yelp, foursquare, OpenTable, Citysearche and many more. When we talk about websites' ranking in local searches there are lots of factors and from all these factors the most important but most neglected factor is business reviews by customers. Every business owner should give importance to this factor because it is very powerful tool to get more business from local market and smart marketers know that how much effective business reviews are, therefore they give lots of importance to them. Now the question is How to Increase Business Reviews?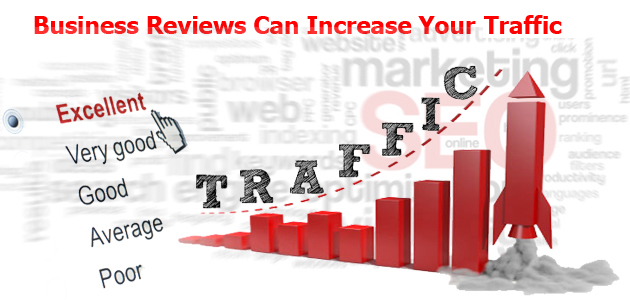 Educate Your Customers About It:
First of all you need to educate your customers about reviews that what it is? Yes you can educate your customer by informative ads, good content on your website and by designing banner and brochures ads.  How it works? And how important it is for your business? Before educate your customers you need to know about reviews' importance and functionalities. There are lots of businessmen who don't have even basic idea about reviews and their effectiveness.
Ask Your Customers to Leave Reviews:
Don't be shy to ask your customers leave reviews about your business. Your need to courage your customers to leave a review because lots of consumers don't give reviews just because of shyness therefore you need to courage them about it. These steps look small but they have huge benefits in local searches.
Offer Them Incentives in Exchange:
Sometimes when you ask a customer about review writing, he/she asks what I will get in exchange? Yeah it is true, so for these kinds of customers you should offer some incentives. For example you are running a graphics designing business and you completed an order about website design and development now you are done with the job and your customers is happy with your work. You should offer a free business card design for his business and ask him to leave a best review. In this way you can get more and more reviews which will help you to get more business.
You Can Use Paid Method as Well:
There are lots of companies in market who are offering paid service to increase your reviews. You can hire them but not on bulk because excess of everything is bad. Keep in mind one thing while hire paid service about it that don't buy reviews from same website you should get reviews from mix sites that thing will help you to prove your reviews natural.
Get Benefits from Your Happy Customers:
Sometime you do extraordinary for your customers and that extraordinary work make them over happy. In this scenario some customers pay you more than your price or rate, it is good enough but on that moment you need to cash their happiness in the shape of reviews because these reviews have great worth than money. So don't forget to get benefits from your happy customers.
Hopefully these great tips will help you to understand the importance of reviews. If you really want to increase your reviews you need to use these ways and after few months you will notice the improvement in your local searches results.