How do you define the identity of a certain company or a business?
Jingles, slogans or taglines are one way of associating oneself with a brand, but mainly logos are the way of identification. They are the source of visual representation that helps when recall about the company on the first sight. In this world of fierce competition it is not possible for the customer to remember each and every type of business operating in a particular industry, so establishing a distinguishing element is very necessary. This task gets done if you have succeeded in formulating an appealing, meaningful and unique logo. In this way, you get a chance to hold your target market, and also business expansion chances are enhanced.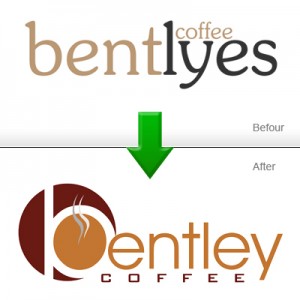 When the business is working out lots of other things, attention must be paid to the logo design too. Take it as a message or your vision that you want your customers to grasp out of your operations. Try to make it so meaningful that within a cluster of thousands logo, people can recognize that this is your brand. When it comes to logo designing or concept development lots of efforts and time are required. But, you cannot be too conservative or stubborn about what you have formulated. May be you have enjoyed fifteen successful years in the industry, but you can call upon the change in logo even after that. Many times you don't have to go with the logic, but have to be sensible, and that is what makes the business successful. Logo redesign idea these days have been a popular choice, because it is an effective way of grooming your business or providing it with a fresh identity.
When the business thinks of re branding or re-positioning specially at that point logo redesign gets mandatory. Other than that, any business can have their own reasons for changing or refreshing their logos. Think of a certain situations which can expose you more towards the logo revamping significance. For instance, 2 businesses are undergoing a merger, than which logo would be followed and why? In such situations business personnel prefer getting a new logo so that distinguished identity can be displayed. When a logo is refreshed, it takes a few latest changes or may be playing with the old one forms the way for new logo.
The business is full of uncertain shocks, and one such situation occurs when a company is going towards maturity; at this stage desired profits are not achieved, and urge of change gets essential. Especially when new brands are pushed into the market, overall business operations need to be revamped. Therefore, need to redesigning logo is also important here. When it is about the makeover, everything need to get fresh and updated with a new mission. Even the surveys have proved the rationale that this step brings the desired result and more success to the business. You can give birth to a complete new identity with this solution; however, do not forget to look for the finest professional assistance for this complex job.