Internet marketing regime has expanded tremendously over the last decade and new and improved innovations have hit the scene. People are coming up with many brilliant and sophisticated ideas to promote their interests, their companies, their products or their names. Logo designs, promotional taglines, flash banner design are all such steps which marketing gurus have devised in this regard. The internet world is all about competence and requires a web guru to be up to the mark for staying on the top. Experts which play part in such promotional stuff or which are involved in designing flash banners should consider certain aspects for making them effective and making their costs worthwhile and such aspects are as follows:

1. The first thing which is important here is the file size of such banner as it should always be small to ensure that it loads easy because too much waiting is something that a user always hates. On the other hand, the large size makes the parent page to load slowly and people do not come online for the purpose of viewing your banners. You will find many that even add music and it makes the file size even heavy and is truly a waste.
2. The use of simple images and short text is also important as it again cuts down on the time which is required to load, to read it, and is not irritable for the user. A flash banner design should also have a minimize button or a button to close it as we should never impose it on the user as it damages the repute of a website and even causes some users to go for other sites. Necessary evil is the word for how people take such banners so they should never be imposing on the nerves.
3. For the development or recognition of your brand, you need to include in these banners your company's imagery which involves your brand names, your logo designs and so on. Sometimes a simple logo can deliver the message for you that many lines cannot deliver and displaying logo at every suitable place makes it a part of the people's memory.
4. Majority won't click on a banner at all and this requires you to bring up something which prompts them for the click. This may be some text e.g. know more, caution, get the latest on, here is something interesting and likewise.
5. Another important point which should be considered by all web gurus is to use such techniques while designing that do not compromise on the attractiveness and quality of the banner and are also such techniques which keeps the file within a reasonable size.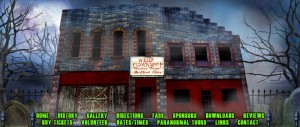 6. Display your banners on such websites which have a high repute or which have a high rate of traffic. Websites which people cannot avoid using is the best place to display your material on.
Always go for experts to get a reasonable flash banner design and give your interests or products the right platform to speak.