No doubt, it's the era of internet and smart world. Emails are widely used for business communications, but nothing can beat the importance of traditional letter. For sending letters, envelops are still in high demand. Your custom envelope printing service can better help you if you know following basic tips:
Booklet vs. Catalog Envelopes
There are two following two types of envelopes:
Booklet:  The envelope opened from the top side or large side is called "open side envelope" or "Booklet".
Catalog: The envelope opened from the short side is called "open end envelope" or catalog.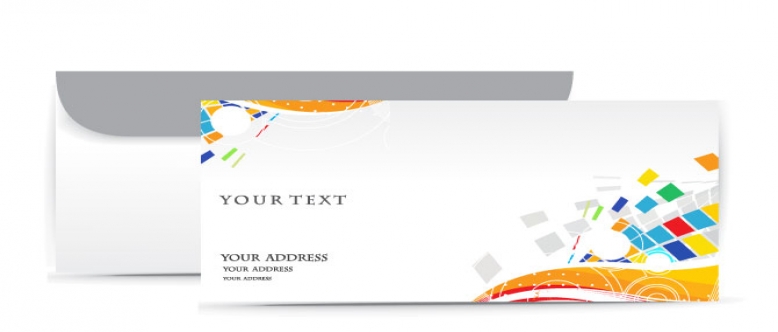 Which Paper Weight to Use?
Envelops are printed in different paper weights as per your requirement. The most envelops are printed in the following weights: 20#, 24#, and 28# roughly corresponding to 50#, 60#, and 70# text paper.
The usual weight for a regular envelope would be 24# but if you need cheap envelopes, you may use 20# envelopes. A good hefty sheet for a durable catalog envelope or an invitation envelope would be 28#.
A wise decision will be to use a heavier paper for an important printed product or if you need a durable and strong envelope for a quality product then thinner envelope will be not reliable.
Envelope Size
Set your printer for envelope sizes, and prepare your design according to that. Make sure to leave 1/4" to 1/8" minimum blank space on all sides. Leave more if you have designed an envelope with multiple enclosures.
You can also purchase printer that prints commercial envelops. It will be more economical than a regular commercial printer. You may also consult any professional printing company for this project.
Glues Used in Envelope Printing
The glue used for holding the seams together is called spot gluing or pattern gluing. It is used only once, on removal it cannot be reused. The glue you moisturize to make the security seal on the envelope is called "remoistenable glue." Print Shop uses a glue stick on the open cover of the envelope that is moistened to activate the glue before sealing. Once you fix the seal, the bond is permanent and that stick cannot be reused.
Peel & Seal (also known as Peel-and-stick) is glue used for sealing envelops. It comes with a second covering of glossy paper that is removed for making security seal of envelope. Latex glue is mostly used in banks for currency envelopes. It is applied on both flaps of envelops and is usable multiple times. You can open and seal this envelope for numerous times.