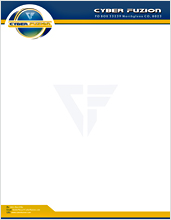 Only those marketers are successful who never waste ever small details, especially when you talk about marketing and advertising there are lots of things to pay attention. There are lots of ways and hundreds of methods to do marketing and advertising brands, products, services etc. Usually people don't concentrate on their officer stationery stuff where they can use different office stationery for advertising and marketing purpose such as envelopes, letterheads, business cards, invitation cards, membership cards etc. Your internal marketing can be done in a best way by the help of your office stationery.
Your official letterhead is not just a piece of paper. It contains your whole company information, identity and your name. Like in a normal letter you can easily mention about your contact information, your logo, email Ids etc then what the trick behind it? If your letterhead is professional designed and it has all the contact information, your company logo and your brand name then you can grab attention. After the importance of design the most important thing is to print it with good quality. So it is clear that now that you should always go for professional designing company when it's about designing and printing of your letterheads.
There are five essential things you should keep in mind while picking or approving your letter head design which are:
• Your color scheme should match with your business logo like if your business logo has red then your theme or background of your letter head should have red color touch.
• Quality of paper you use for your letter head does matter. No matter how much beautiful design you picked if your paper quality is not good your letterhead look cheap.
• You can add your business logo or your slogan in your latter head's background. It looks really good and professional.
• Be very specific about the details you are mentioning in your letterhead. You should only add, your contact email, cell phone, or fax nothing else. When you add so many things it looks verbose.
• Always pick light colors for your letterhead background or theme. So that if you write something, it should look clear rather than merged with your letterhead's background.
These are some important aspects which you should look while picking you best design. If you hire professional designing company for your letterhead design then you don't have any need to be worried about these details because they take care all of these. Kool Design Maker is one of the best  Letterhead Design company