Nowadays graphics designing is totally under-rated. There are lots of freelancers in this field and people are just running to safe their dollars and they are crazy for a "professional logo just in $5.00". It looks dramatic even in listening how a professional logo design cost $5.00? Being a professional logo designer I know that how it is difficult to create a unique, creative and meaningful logo but desperate business owners only safe their dollars and get creepy and copied designs. On other side professional and smart business owners now that importance of logo for their business therefore they always hire professional logo designers because they know that freelancers can deliver best, unique and perfect.
We all know about a website "fiverr" where everything available in dollar 5 ever websites, UI, landing pages and lot more stuff. I always start laughing when I hear about it, it is just wastage of time and money because buyers are getting worst designs and they don't know it is copied or unique. Definitely seller will say that "it is absolutely unique and creative". Here we are going to discuses about the reasons that why you should not buy a logo in $5.00?
Not Sure About Uniqueness:
You are getting a logo design in $5.00 and you are asking for sure uniqueness? Are you kidding? It is totally unbelievable that a freelancer is selling you a logo and he is saying that is confirmed unique. Ask this question to your mind if a product cost 100 dollars and you are getting it in 5 dollars what is the difference between these two products? Definitely very low rate means very low quality and you are playing with your business if you are compromising on your logo. You are wasting your time and money therefore you should always think about professionals rather than these unprofessional freelancers.
Low Quality Font Usage:
If you visit "fiverr" and check the logos which on sale just in 5 dollars you can easily imagine that this work belongs to kids not to professionals. Their font style is cheap and definitely you are using free font styles, ever they don't know which font should use on which kind of business. Sometimes I think that they are making CAPTCHA rather than making logos.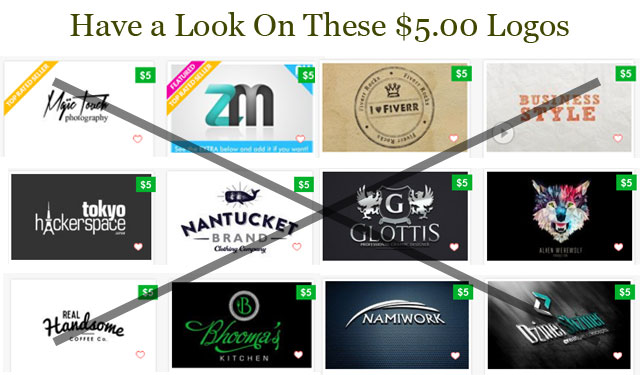 Designed by Unprofessional & Inexperienced Freelancers:
It is 100% confirmed that only unprofessional and inexperience freelancers offer a logo in this price. If you ask any professional logo designer about his rate he will tell you a reasonable price according to his knowledge and experience and when you will tell him I can get a logo in $5.00 he will say "best of luck and bye" because he knows that it is just wastage of money. Those freelancers who are offering professional logos cheap rates they even don't know the meanings of logo and they surely don't know about the philosophy of colors.
It Can't Become Your Brand Identity:
You are running a business and you have your own business identity but when you get a dull, boring, unprofessional and creepy logo design it can't become your brand identity and then you will feel that I just wasted my money and time.  It is not easy earn a separate identity especially when you have lots of competitors in market. So forget about them and hire professional business logo designers who can deliver you best in affordable rates.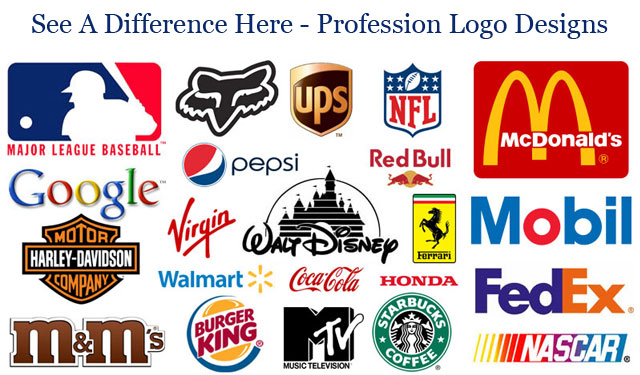 At Kool Design Maker, we have more than 10 years of experience in logo designing as we have designed thousands of logo for our thousands of customers. We don't ask for $200 for each logo because we know that it is too much and not affordable for small business organizations. Our basic package start from $69 and in this package we offer customized logo design with 5 unique options to choose from. We believe on 100% customers' satisfaction because we know the importance of your logo for your business. So if you are looking for best logo design services in affordable rates, you just need to contact us now. We don't use any software or stock, we always deliver unique and best according to our customers' needs.